A strong craft of manufacturer and creator of aromas!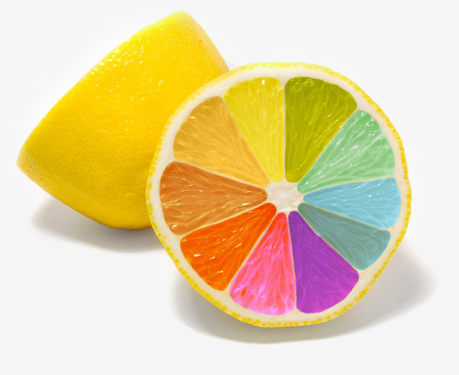 Arômes & Co adds a visual signature (pigments and dyes) to its olfactory signature (Aromas and culinary preparations)
We have a complete range of premium colorants with a visual appearance that will conquer you.
Our "Naturelle" line guarantees certified stability, an organic color of natural pigments and a value for money price of great interest for agroalimentary manufacturers.
Dyes can be essential in many recipes.
It is important to be able to adjust the visual of your product when it does not meet your expectations.
There are two main families of food colors:
Dyes from natural sources.
Synthetic dyes.
Our range of natural dyes
As widely as varied, the applications of natural dyes are well known in the dairy industry, as well as in confectionery and even in that of sausages:
Red, green, orange, brown, purple, …
Our range of coloring agents comes in different forms: powders, liquids, water-soluble, liposoluble.
According to the extract, the properties will be multiple: :
Stable to heat
Resistant to acidity
Resistant to light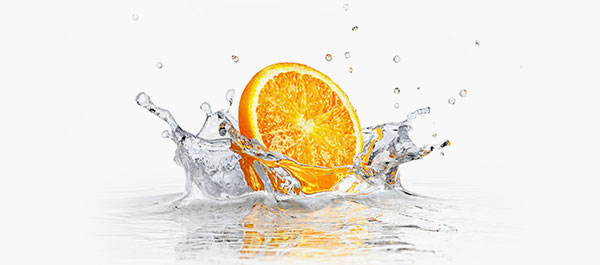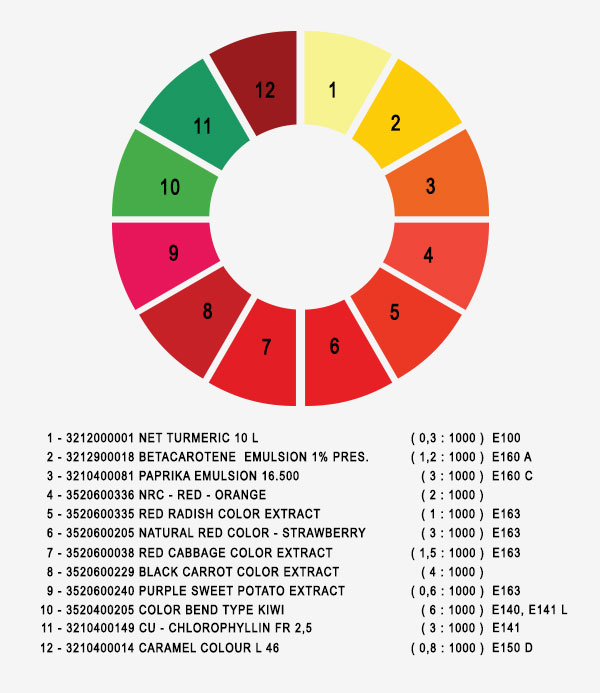 Our range of Synthetic Dyes
All of them are codified at European level and comply with the new Regulation 1333/2008 which has re-qualified the regulation and marketing authorization of these products.
Some may be restricted or prohibited in some applications such as jams or baby food. The customer must therefore inquire about the possibilities of use and possible limits of use in his product before any marketing.
Natural source coloring agents are generally more difficult to work with because of their greater sensitivity to light, heat or acid resistance factors.
We offer them in liquid, gel and powder form.
Liquid colorants are easier to use due to their lower concentrations.
Water-soluble powder colorants and lacquers are the most concentrated forms and therefore reserved for the confirmed users.
Gel colorants have an interesting intermediate concentration since they are compatible with most common applications.